Attention Educators!
Do you have a desire to continue to teach, despite the crisis our nation is currently facing?
Want to supplement your income?
Are you Highly Qualified or enrolled in an Alternative Certification Program?
Have knowledge of a subject matter and possess the ability to explain it in a way that others can learn?
Look no further. Primary Focus Learning Center® can help!
Academic support is needed at all levels of education, from elementary to college, and on a variety of topics. What Primary Focus provides is more than just tutoring. Our Academic Coaches are educators who connect with students one-on-one in ways that are still safe and effective despite our nation's current crisis. Sign up today to continue your passion of teaching others!

Create your free profile and get immediate access to current academic coaching jobs.
Earn what you deserve for your qualifications and experience.

Select students and find the best fit for your location and schedule, in person or online.

PFLC handles marketing, technology and customer support so you can focus on teaching.

Set up direct deposit for quick and secure payment.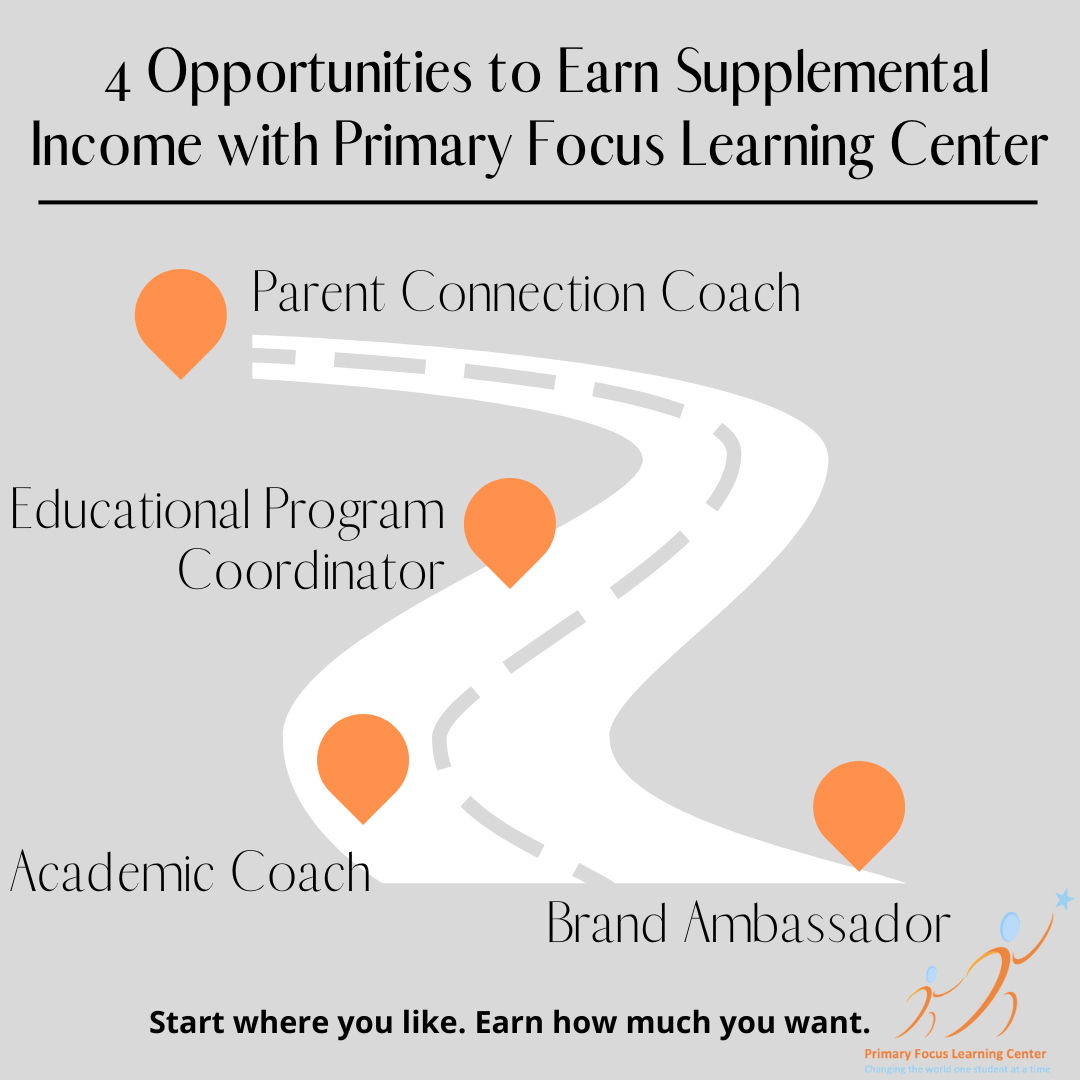 Click either link below to complete an application and a team member will be in touch with you.
We look forward to working with you!
© Copyright Primary Focus Learning Center
® 2009-2022